Here are 7 reasons why you and your friends should join us on Sundays.
BBQ + Sports = Good Times: Chef Cirilo will be firing up the grill to have delicious BBQ ready at 12PM every Sunday. The menu features smoked baby back ribs, tri-tip sandos, pulled pork, vegan sausage, and an assorted breakfast menu. Check the full menu HERE.
2. Pups like to hang out too: For the avid football and dog fan, few things are better than hanging with your pup and pals while watching football. Quartyard is a dog friendly space; bring the dogs!
3. Drinks n' Drinks: Get your football inspired drink on with the Spiked Lemonade ($4): This "homecoming game" special brings us back to the good ole days (high school for some?)… Mike's Hard lemonade, Ciroc Summer Colada Vodka, and pineapple soda.
Or go deep and call for a Shotgun Formation; a shot of tequila or bourbon and Imperial lager for only $10!
4. Wide Open Spaces: Open air spaces are a safer option with the current state; our 11,000 square foot venue maintains a strict level of standards for current safe service guidelines.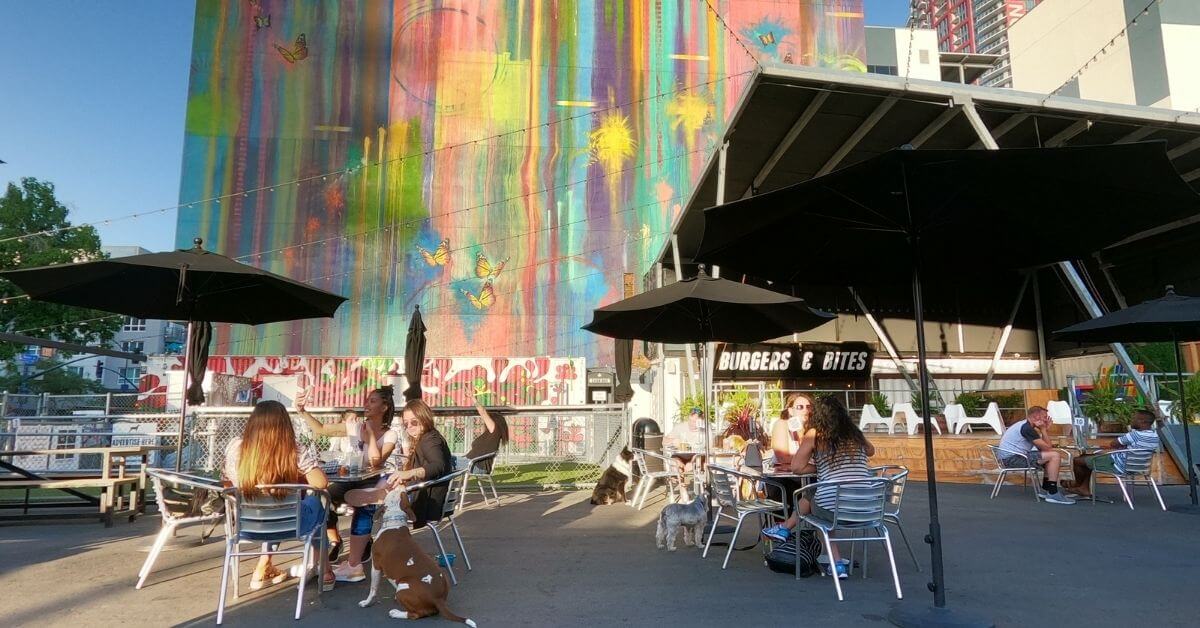 5. Friendly Staff: We pride ourselves on a welcoming and friendly staff to neighbors; we are here to ensure you have a memorable experience.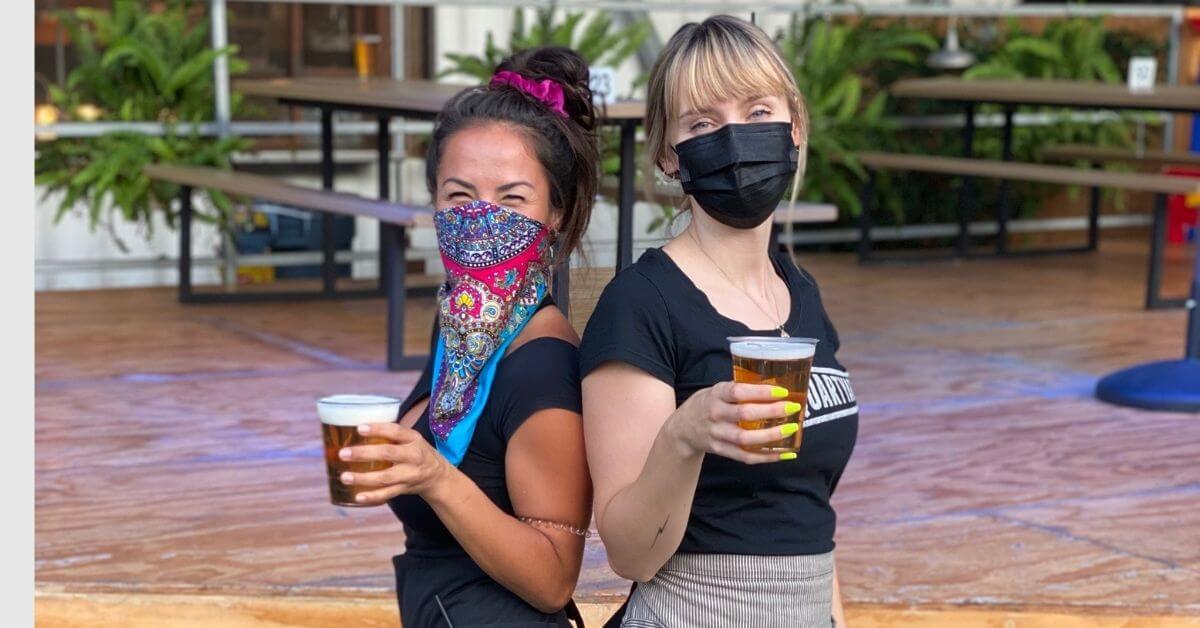 6. Support Local: Now more than ever we are heavily reliant on the community to support local small businesses. Everyday is a battle and it'll take a village to get small businesses back on their feet.
7. Art + Culture: Pillars at Quartyard include art, music, and community. If you are a new neighbor or guest, you'll find amazing urban art surrounding the venue from local and national artists and an eclectic music selection piping through our speakers fit for any day of the week.
Our space is great for that dope selfie opp. Come through and get inspired.
We hope to host you soon on a Sunday or any other day of the week at YourCityBlock! You can make a reservation or just walk in.