Please welcome Amandalynn, a talented mural artist who has brought color and life to numerous spaces around the city. With an eye for detail and a passion for creativity, we have had the pleasure of inviting her to create our newest mural at Quartyard entitled, "Lady Paradise."
From bold and vibrant designs to subtle and intricate details, Amandalynn brings a unique style and flair to each project she takes on. Whether it's a large-scale outdoor mural or a smaller indoor piece, her work never fails to captivate and inspire. For this particular project, Amandalynn decided to bring nature to an urban setting. Her style is very organic and she likes to celebrate the beauty of nature as well as the femininity behind it.
---
This mural is a celebration of local flora and fauna. Showcasing how you can still appreciate nature even in an urban setting. If you look closely, you'll see a figure in the mural and from Amandalynn's perspective, that's a woman living in her "love passion."
Amandalynn grew up in western Pennsylvania and now presides in northern California. She has always loved creating art, and knew that's what she wanted to do for a career. In 1999, she moved to San Francisco and met some graffiti writers who she now considers family. They taught her the concept of painting art on streets just for the love of painting and expressing her passion. 25 years later, she has turned it into a successful career and has done over 300+ murals.
"Lady Paradise" in its entirety is available at Quartyard to be enjoyed!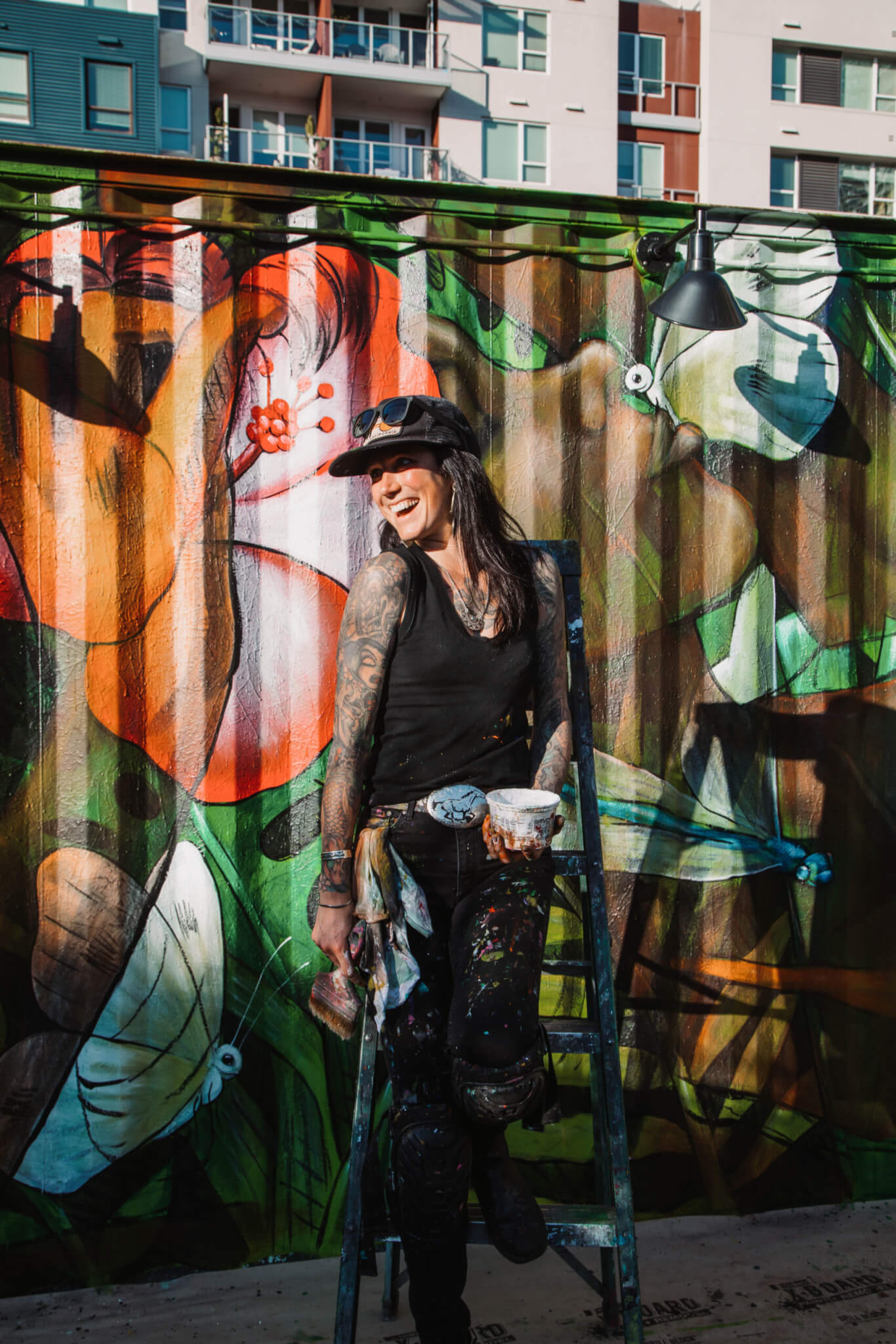 "The most important thing for me when people observe my art out in public is to find joy and hopefully a little piece of mind." – Amandalynn