Event Details
Date & Time: Sun, Dec 31 @ 5:00pm - 10:00pm
Location: Quartyard
Address: 1301 Market St, San Diego, CA 92101
Tickets
Buy Tickets
Description
YEAHHH'MAYNE R&B Block Party EAST COAST NEW YEARS EVE PARTY! At QUARTYARD! Rings in the New Year on "East Coast Time": 5pm Till 10pm WITH THE COUNTDOWN BALL DROP AT 8:59! EAST COAST TIME.
As the year comes to a close, 21+ R&B & Hip Hop dance heads across San Diego eagerly anticipate the arrival of New Year's Eve.
In the realm of R&B music, one event stands out among the rest – the popular YEAHHH'MAYNE R&B Block Party at QUARTYARD Known for its electrifying atmosphere and Mix Dance Crowd , this celebration is taking a unique twist this year by throwing a New Year's Eve party on the west coast while following the time zone of the east coast.
Let's delve into the details of this highly anticipated event.
Setting the Stage: R&B Block Party has become a staple in the dance entertainment scene in Downtown San Diego drawing R&B enthusiasts from all over the city. Held in a vibrant outdoor music venue QUARTYARD , the party boasts a lively atmosphere, complete with professional grade lighting effects, booming sound systems, and a lineup of top-tier R&B DJ's Alonzo The Mayor , DJ Black, DJ. B JONES and MC Short Dude.
This year, we have decided to add an extra layer of excitement by aligning the event with the east coast's time zone.
The East Coast Twist: While the West Coast R&B Block Party traditionally would celebrate the arrival of the New Year at midnight local time, this year's event will synchronize with the east coast's time zone.
This means that ball drop commence at 9:00 PM Pacific Standard Time (PST), allowing attendees to experience the countdown and celebration three hours ahead of their usual schedule.
Benefits and Excitement: The decision to follow east coast time offers several advantages for both the organizers and attendees.
Firstly, it allows party-goers to enjoy the festivities without having to stay up until midnight, making it more accessible for a wider audience.
Additionally, it creates a unique experience, as attendees will be among the first to welcome the New Year, setting the tone for an unforgettable night.
A New Year To Remember!…The West Coast R&B Block Party has always been synonymous with exceptional production and this year is no exception. The event will feature a star-studded lineup of amongst the best DJ's in the city, including one hell of a MC!.
Attendees can expect R&B & Hip Hop Fusions electrifying production! and an atmosphere that will keep them dancing well into 10pm.
Beyond the music, R&B Block Party EAST COAST NEW YEARS EVE PARTY offers a plethora of unforgettable experiences.
Attendees can indulge in a variety of delectable food and adult beverage options.
Visit the 360 photo vendor booth and engage in interactive activities throughout the night.
You never know what this first time event of its kind will behold!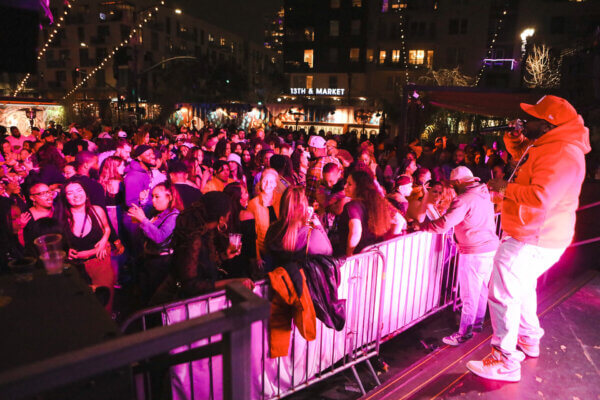 YEAHHH'MAYNE along with QUARTYARD decision to throw a New Year's Eve party on the west coast while following east coast time is a bold move that pioneer an unforgettable new experience for attendees.
With its DOPE ASS atmosphere, exceptional musical and unique twist on the countdown, this event is set to become a highlight of the New Year's Eve celebrations on the west coast in San Diego!
So, get ready to dance, sing, and welcome the New Year in style at the YEAHHH'MAYNE R&B Block Party EAST COAST NEW YEARS EVE PARTY AT QUARTYARD!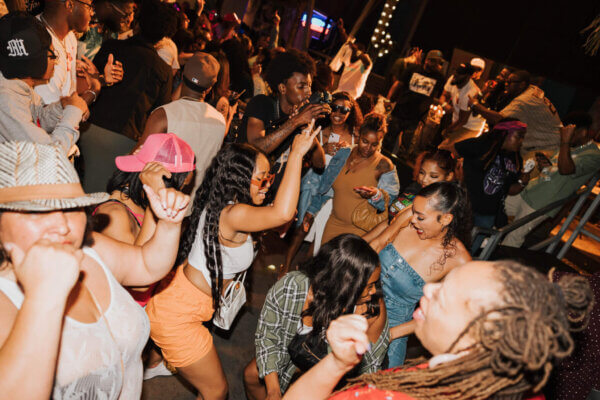 21+ / All Sales Final / All tickets sold online / No In and Outs Before 7pm / No Pets, Service Dogs Welcome
$20-$30 Presale Tickets (There will be a $2 Facility Maintenance Fee added to each ticket)
(Subject to capacity)
Hosted by: @yeahhhmayne
*Be Kind to the staff and those around you, if you see any instances of ill behavior by a guest please report it to staff or security on site immediately*
*R&B Block Party and all Yeahhh'Mayne events are fundraising for The Will To Train .org a 501(c3) non profit organization created by the athlete for the athlete.
****No Refunds****