Here's what's on the docket for an action packed Memorial Day Weekend at YourCityBlock:
Friday, May 28 – Nu Moods featuring Lexi Pulido and the Nu Moods band. (Cost: $10 + Food + Drink purchase, all ages, on leash dogs allowed)
There's something quite special about having a seat, a bite, and your favorite libation while listening to Lexi and her band jam through delightfully re-arranged renditions of hits like Gnarls Barkley's "Crazy."
Lexi, a vocal jewell to our city, participates in the geniusly concocted super-group tribute to Kate Bush, Baby Bushka, among other things. Her finely tuned Nu Moods house band consists of remarkably talented drummer, Julien Cantelm, ElectricLouieLand founder and one of the best San Diego jazz guitarists in the city, Louis Valenzuela, and bassist Mackenzie Leighton.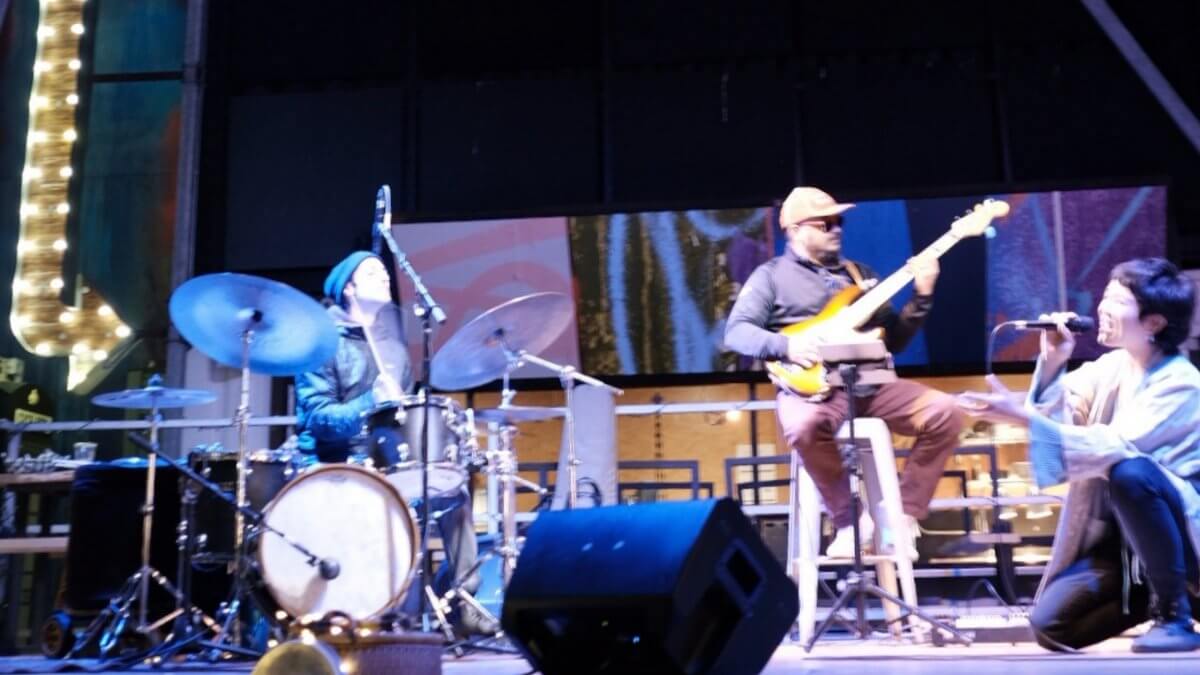 Saturday, May 29 – Los Sleepwalkers, Julia Sage & The Bad Hombres presented by Electric Playground.
(Cost: Sold in tables for a group of up to 4 guests, $70 per table. Matinee Show Available, Late Show SOLD OUT, 21+, No Dogs.)
Saturday we are in for a treat as we welcome Los Sleepwalkers and Julia Sage & The Bad Hombres for their long awaited return to a live stage.
A Memorial Day Saturday filled of latin roots and sun-kissed Americana awaits; the late show has sold out but the matinee show has a few tables left. There will be a Mexican cuisine menu along with drink specials. Salud!
Sunday, May 30 – Two events, double fun!
Early Show: FeeLIT Records Vinyl Selektors
…grace the decks with their deep catalogue of funk, boogie, soul, and everything between. It's a place for the music lover to enjoy some of the best in the game do their thing. FeeLIT Records has been a staple in San Diego for their unwavering dedication to all things good in music. We will have the grill goin' with our Sunday Surf N' Turf Menu starting at noon.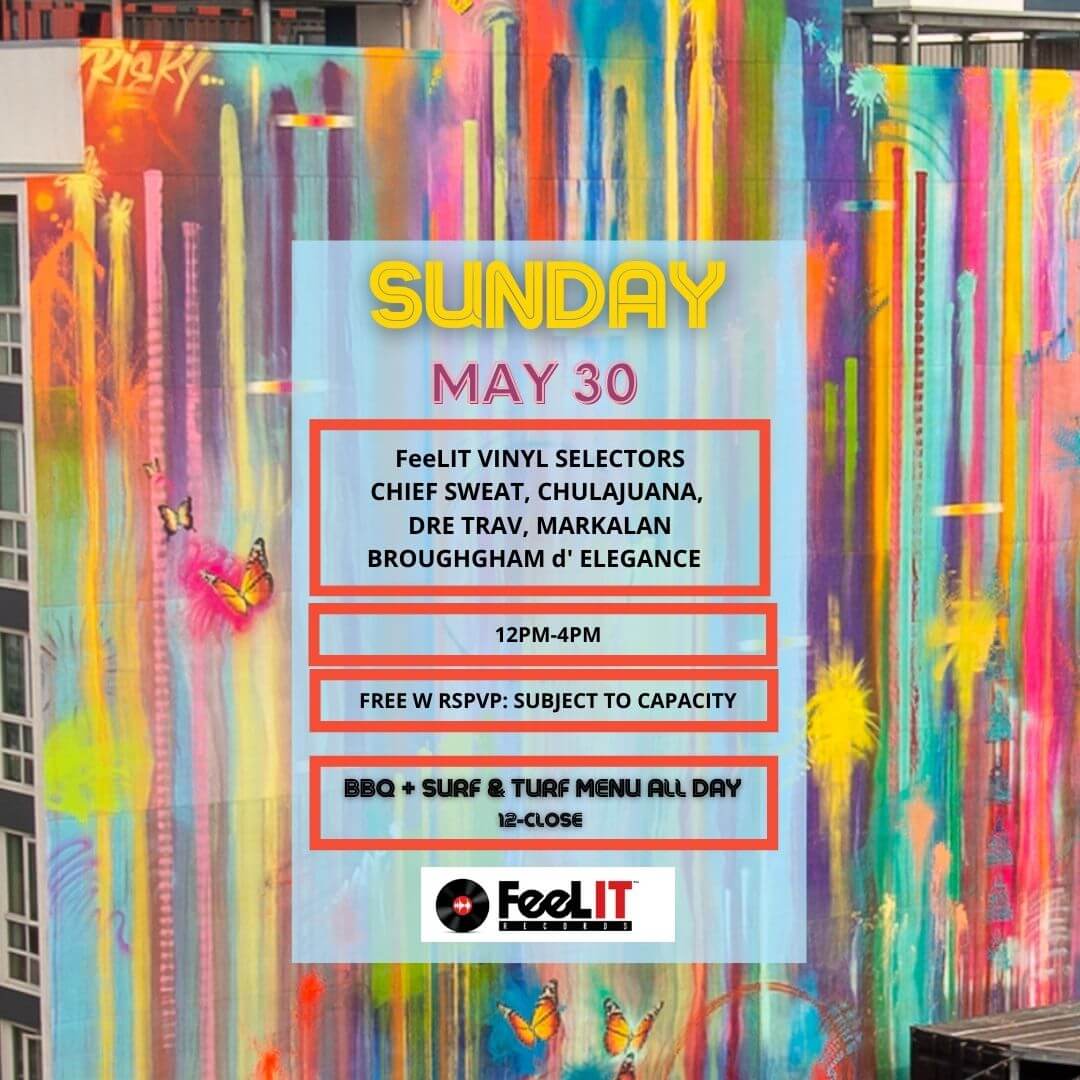 Late Show: Soul Sundy *SOLD OUT*
If you were lucky enough to grab a table for our first Soul Sunday you are in store for a fantastic performance. Soul Sunday is an intimate concert event thoughtfully curated on a Sunday of every month to showcase local neo-soul, funk, jazz, poetry, and visual artists. This month is sold out but be on the lookout for the next one…
Happy Memorial Day Weekend to you, we hope to welcome you to a show soon.