Quartyard celebrates it's 4th Birthday on Saturday, April 13th with a massive silent disco dance party featuring six party crews guaranteed to get the neighborhood jumpin'.
Sponsored in part by BPM Supreme. (There's a live music stage too)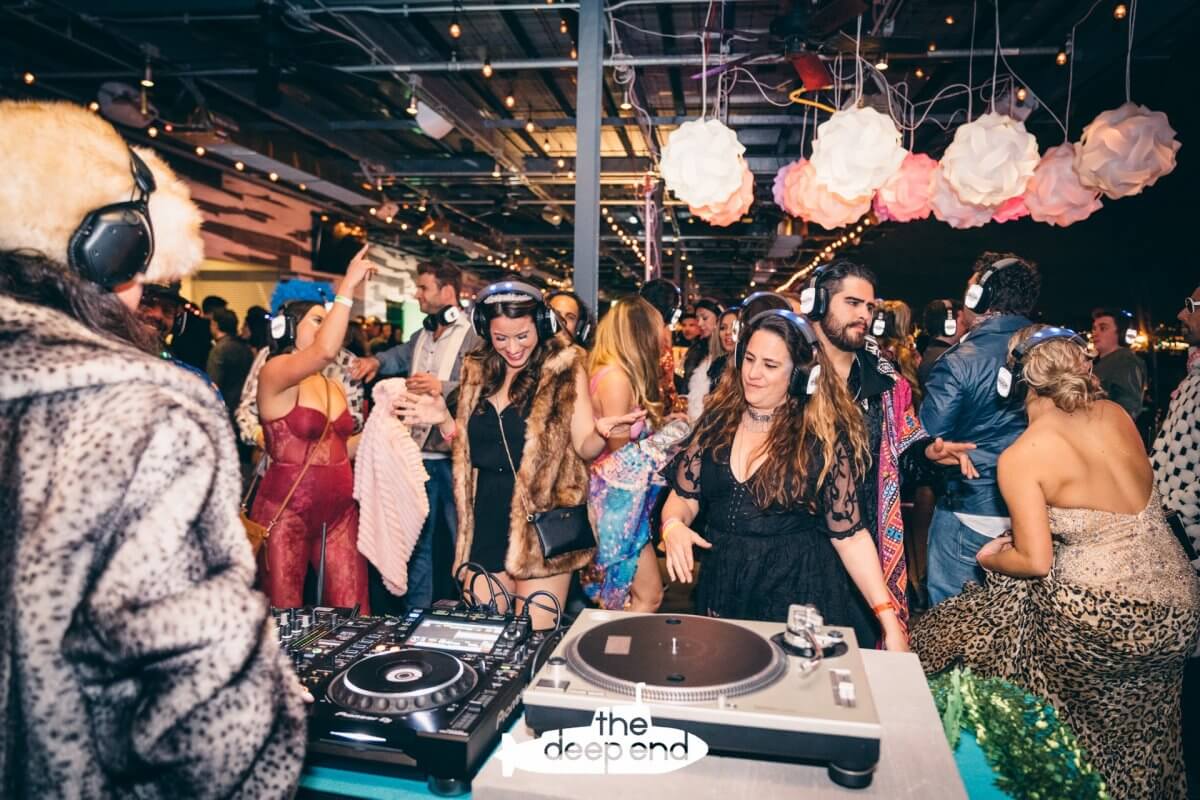 Cue the beats, you've got your own headset, 2 DJs are jamming on stage, choose your vibe…
These are the six bad a** crews that will be making your booty shake…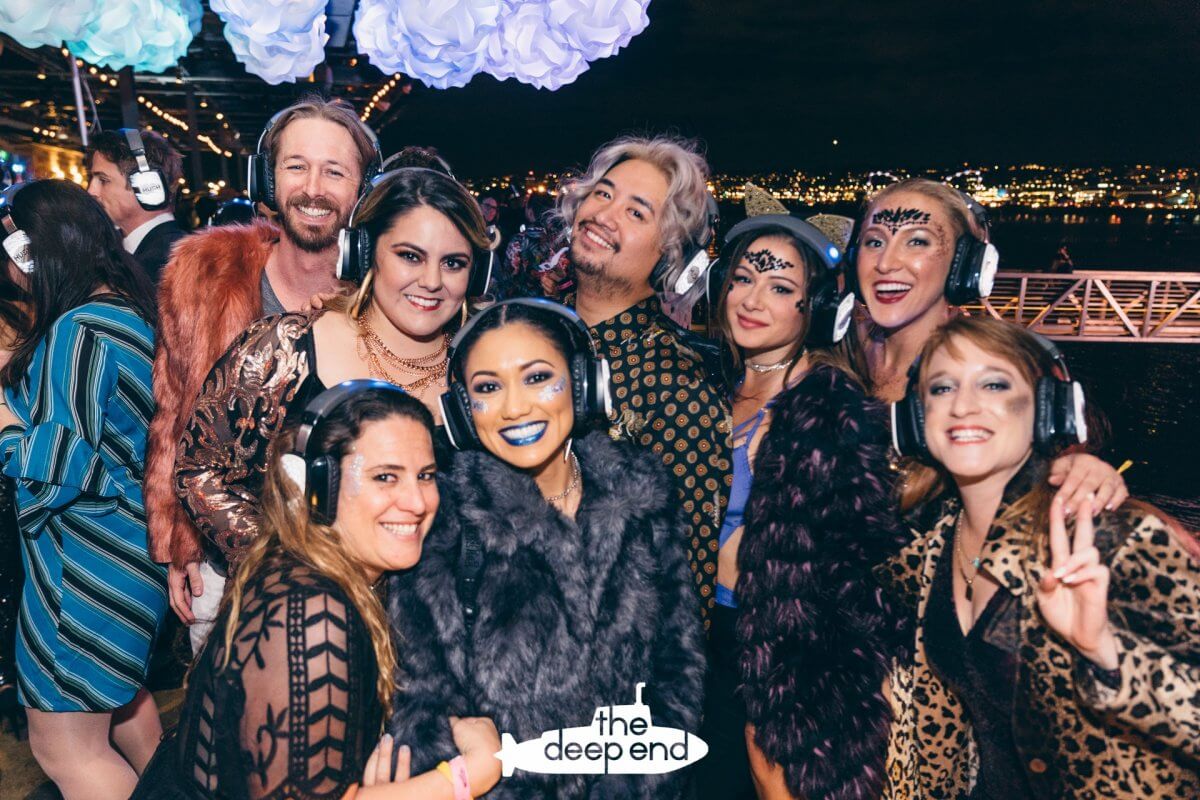 From huge NYE bashes to secret parties tucked away in San Diego, The Deep End crew brings a love for music, art, and fun. We heard they keep tacos and tequila shots behind the DJ booth, ask them…

---
A premier boutique festival combining a conference and top notch dance vibes into one weekend to celebrate music, dance, and culture… Resident selektors Oscar P, Cris Herrera, & Eric Medina are identical brothers.
---
They got their ear to the streets, flavor for days, and have been producing some of the largest dance parties in SD featuring a blazing flavor of avant garde artists. They just released a PBR scented cologne that can be found at your local Marshals superstore.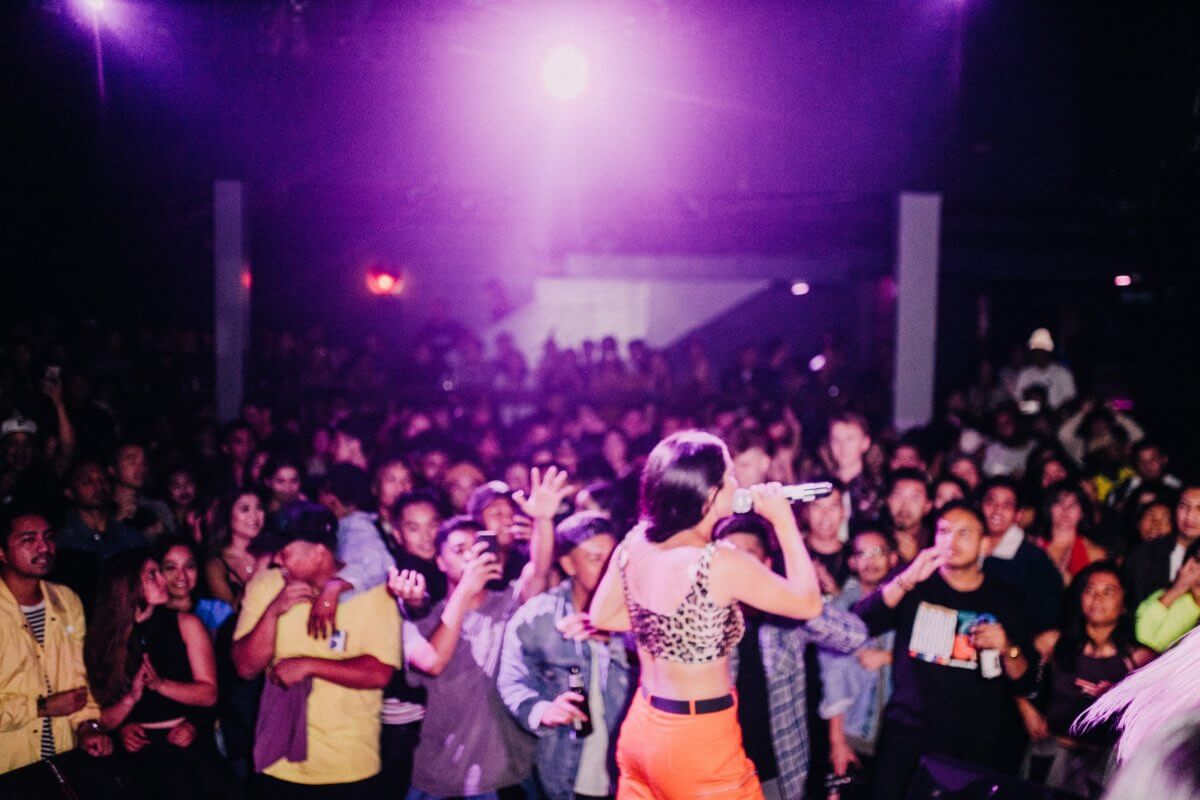 ---
Vaughn Avakian
Printing company owner by day, DJ by night… DJ Vaughn Avakian transforms the sounds of gothic, dark 80's, post punk dance, and underground house into mesmerizing sets and also helps run one of the longest running Club nights in SD, Club Sabbat. Also rumored to be 20% vampire, sources say, it true.

---
The Staybad & House2Ourselves crew are all about a good time and work very diligently to accomplish that.
Fresh off their maiden DJ voyage on the iconic floating rave HolyShip! these cats love to play and they keep a paddle in the DJ booth for spankings; seriously. Meow…
---
The Afternoon Umbrella Friends
New kids on the block of the San Diego underground party scene, The Umbrella Friends let loose and play flutes fashioned from recycled umbrellas while DJing, it's quite impressive.
Tickets are to the shindig are only FIVE Bucks until March 26th, get yours today!