This one is for all our ghouls and goblins. Did you know that there's more to Spooky Season than dressing up? We have a variety of events that will get you excited for Halloween season!
Here's 5 events to get you in the Halloween spirit.
Trivia: Halloween Edition | Wednesday, October 26th 6-9pm
We'll be asking questions all over the board including music, movies, tv, pop culture, sports, etc.
SEATING BEGINS AT 6PM / GAME STARTS AT 7PM. SEATING IS FIRST COME FIRST SERVE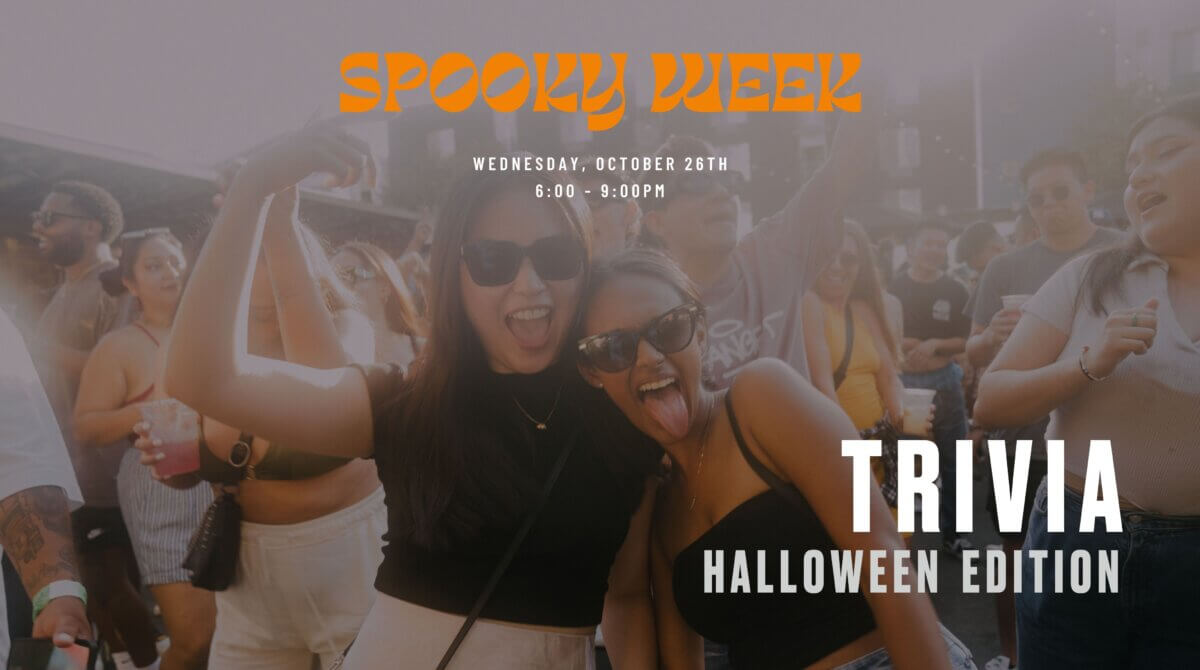 Good Faith Nite Market + DIY Costume Contest | Thursday, October 27th 5-9pm
Put on your best homemade costumes and join us at the October Nite Market for a scary good time and a chance at some great prizes! Registration will take place from 5-6pm at the Good Faith booth and is open to all ages! 🌙
Music will be provided by an all-star lineup for what's sure to be a great night! Stay tuned for a full list of vendors and more from us at Good Faith, we'll see you soon!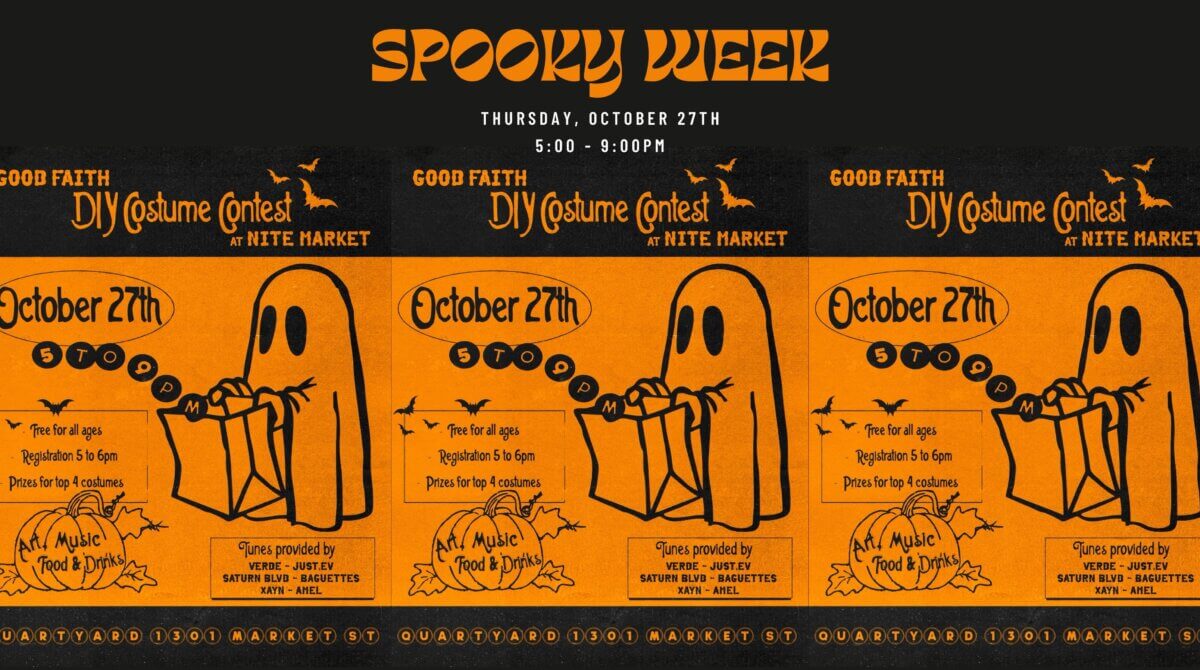 Open Mic: Halloween Edition | Friday, October 28th 6-10pm
Sign up book opens at 5pm. Performances are from 6-9:30pm
We welcome all poets, bands, singers, rappers, comedians, instrumentalists!
10 minute sets
House instruments provided! Guitar, bass, ukulele, piano. Otherwise bring your own instruments! Sign ups are a first come first serve! Please speak to our audio engineer before starting your set for proper patching. You are welcome to perform with the house band or perform solo, your choice! Jam alongside your friends or bring your own BAND!
$5 recording fee for arts who want a recording of their stems! $15 for a full mix of your session! Performances are FREE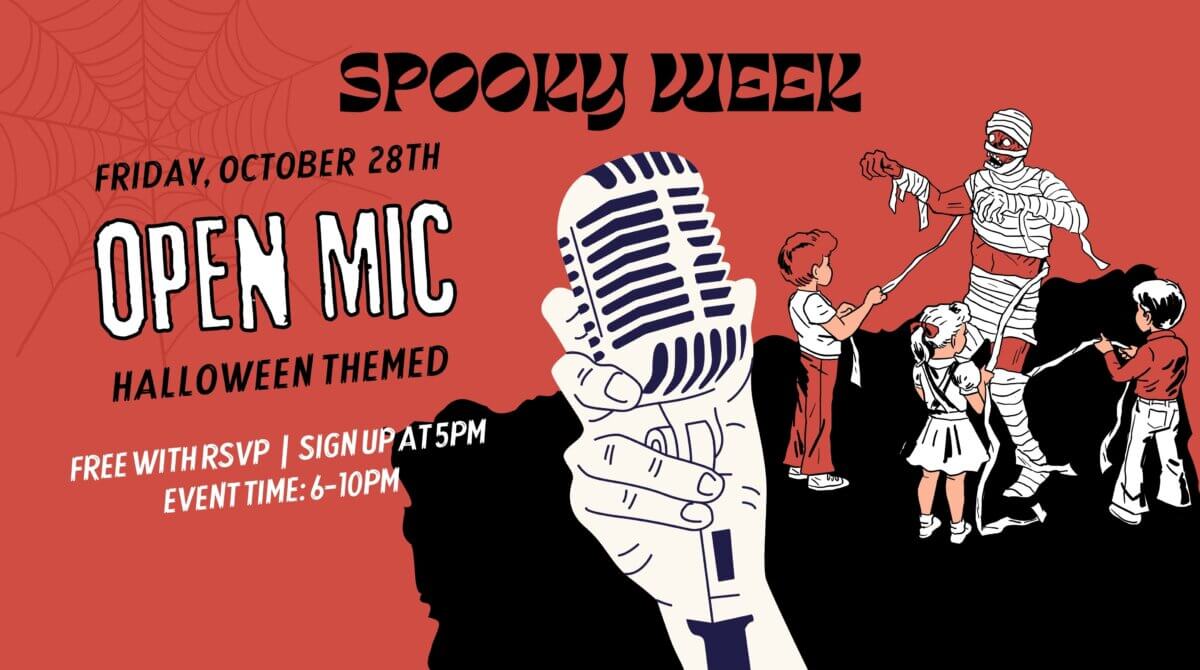 80's Disco Move and Groove Yoga | Saturday, October 29th 10-11am
It's an 80's themed class in honor of Halloween! So bust out your best 80's outfit and come get groovy with us on the mat. In this Power Flow class you'll flow continuously through strong sequences of traditional Sun salutations and standing postures linking breath with movement, building strength and endurance as you push the edge of your balance and flexibility. You can expect a vigorous and uplifting practice, with 80's music and vibes. Stay after class to grab a drink or coffee, and connect with community.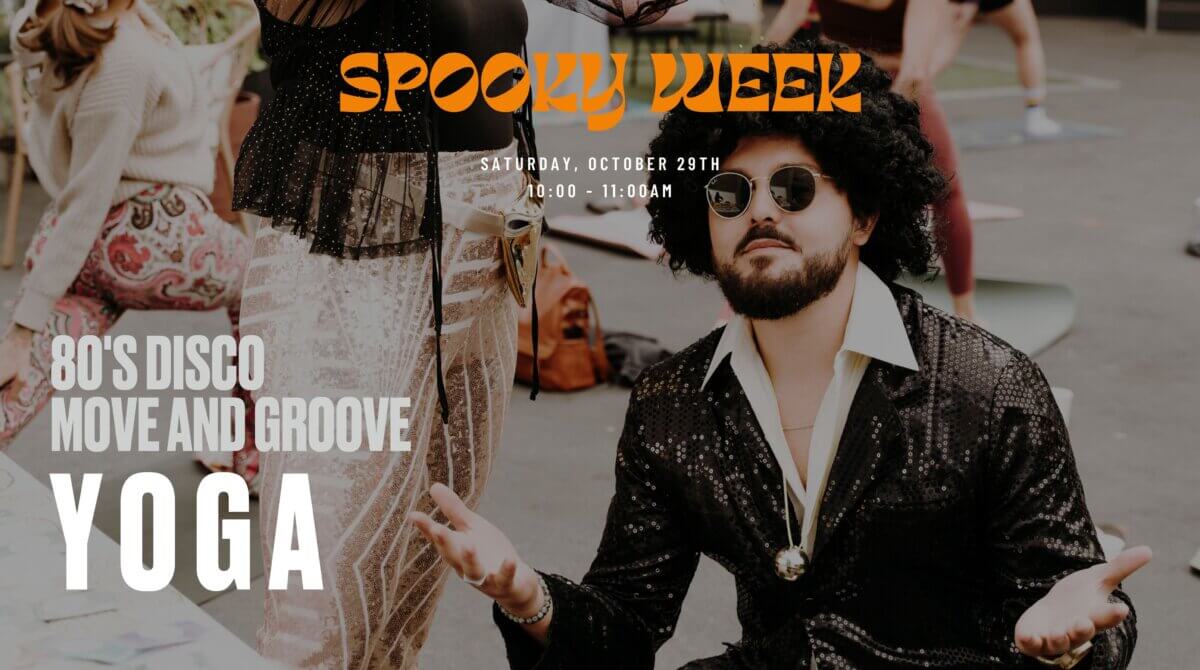 Stranger Thaangs R&B Halloween Costume Party | Saturday, October 29th 5-10pm
The Best R&B Block Party In The City Hands Down.
Playing the jamz that you just don't get in the club no more… 90's & Early 2000's and some of today's hits that make you feel like you're back in the day. R&B with a sprinkle of TURN UP… This is a grown folks party!
Featuring R&B BLOCK PARTY "RESIDENT DJ"; DJ ALONZO AND SPECIAL DJ GUEST.
FEATURING A HALLOWEEN COSTUME CONTEST WITH PRIZES!!