Event Details
Date & Time: Sun, Nov 26 @ 4:00pm - 9:00pm
Location: Quartyard
Address: 1301 Market St, San Diego, CA 92101
Tickets
Buy Tickets
Description
FNGRS CRSSD Presents:
Nina Kraviz
Nina Kraviz, from Trip Recordings, returns for a very special open air experience.
Producer, occasional vocalist, and DJ Nina Kraviz hails from Irkutsk, Siberia. Kraviz fell under the spell of house music during the mid-'90s through radio. A few years later, she moved to Moscow for the sake of studying dentistry, and was briefly part of a trio called MySpaceRocket. The group released one 12″, 2007's "Amok," a lean house track with a deep bassline and Kraviz's breathy vocals; the B-side featured a version from U.K. DJ legend Greg Wilson. Kraviz subsequently went solo and made a splash in 2009, when she issued productions on Efdemin's Naïf, Jus-Ed's Underground Quality, and Matt Edwards' Rekids. The following year, Kraviz issued another handful of singles, including a sound clash with Sascha Funke that appeared on BPitch Control. "Ghetto Kraviz" was her lone 2011 single and set up the release of her first album, a self-titled set for REKIDS. "Ghetto Kraviz" would prove to be an enduring club track, and was remixed numerous times throughout the decade. Following additional singles on Rekids and Rosa, as well as the Mr. Jones EP in 2013, Kraviz founded the Trip label in 2014. Her installment of !K7's DJ-Kicks series was released in early 2015. Another mix CD, Fabric 91, followed in late 2016.
Support From:
TJR 
Ciara B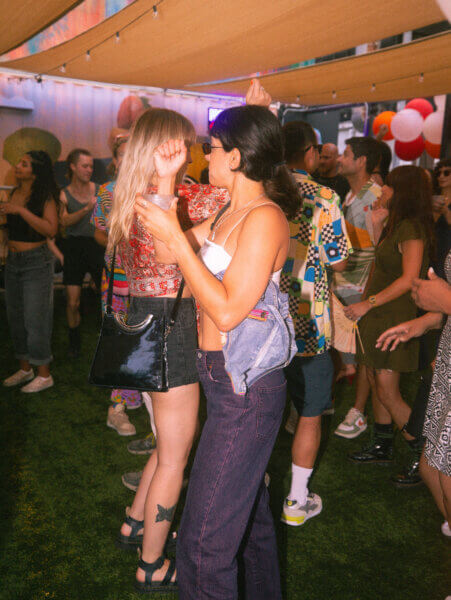 4pm Doors | 21+ | No Dogs