Here are some goods from the one and only, Seahorse Coffee, that you may not have known were available!!!
#1: Fresh-squeezed Orange Juice
OJ is always a good morning pick, but freshly squeezed?? Seahorse Coffee offers freshly squeezed orange juice every day!

I can smell the oranges already…

#2: Matcha
Not feelin' a coffee today? Go for a matcha latte! You can even get your matcha unsweetened!
Why drink matcha you may ask? Matcha has loads of vitamins, minerals, and antioxidants. Matcha can help you focus and can even inspire mindfulness! Learn more about matcha here.
#3: Fresh Pastries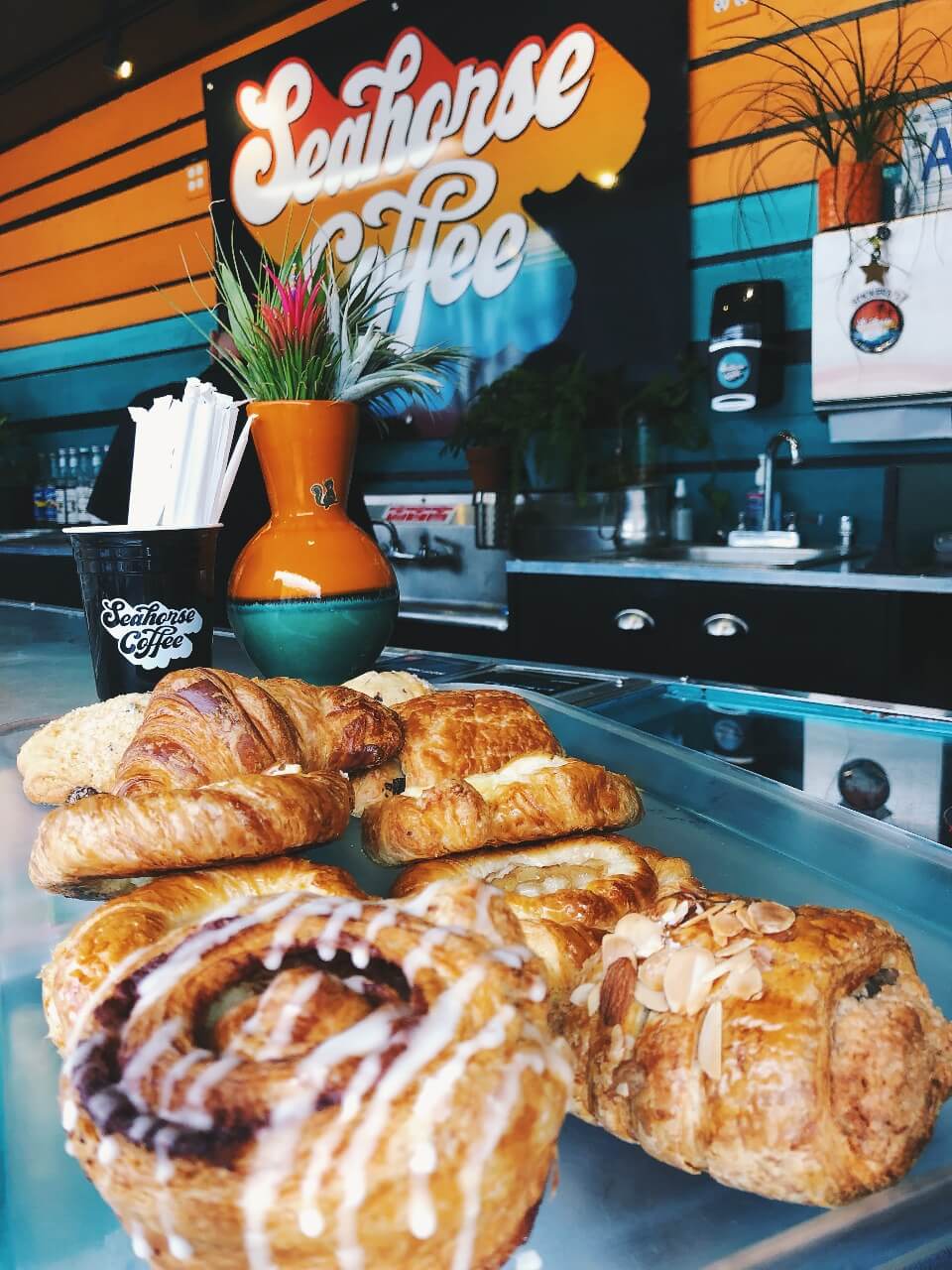 Everyone knows you can't have coffee without some pastries!! Did you know? All of the pastries offered at Seahorse Coffee are delivered fresh every day!
#4: Non-dairy Substitutions
Got milk? …Yeah, and more!!!
Seahorse Coffee has multiple substitutions for dairy, including: 
Hemp
Oat
Soy
Rice
Almond
Coconut
Cashew
Macadamia
Ask the barista to substitute any of the above for $1!
Now that you have indulged in the Seahorse secrets, you can indulge more at Seahorse Coffee 🙂
Hours: 
Monday – Friday: 6AM-4PM
Sat/Sun: 7AM-4PM
Be sure to show some love and follow Seahorse Coffee on Instagram.
Barista Favorite:
#5 Cold Brew Coffee on Nitrogen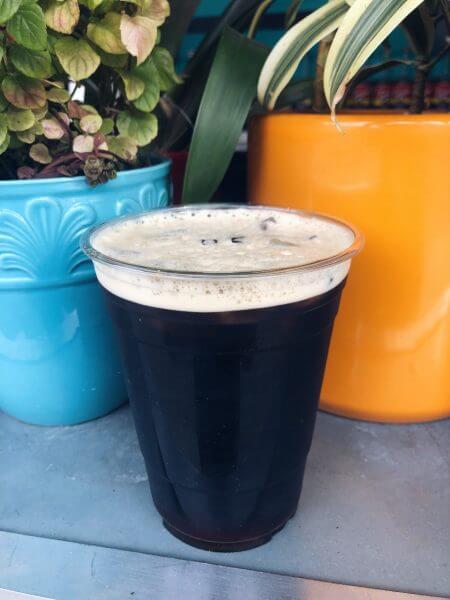 The Cold Brew Coffee on Nitrogen is a personal favorite of baristas Ashley and Chris!
This brew is locally roasted from Caffe Calabria and has a blend of Sumatra, Guatemala, and Kenya. You're topped off with a creamy mouth fill because of the nitrogen!
The Cold Brew on Nitro is offered exclusively at Seahorse coffee – try one next time you stop by! It's delicious!!!
New year, new items!
#6 Panini Sandwiches
Feeling hungry? Grab a panini for lunch! Seahorse Coffee has flavors including
turkey, pesto & jack, pepperoni pizza, and caprese. YUM!
#7 Horchata Latte
Coming soon….