If you know anything about Clark Griswold, you know he's not the best at planning. Something may come up like the turkeys overcooked, the light's won't light up, or there's a squirrel in the tree. Whatever it may be, sometimes it's best to let go of the stress and have someone else take the responsibility of handling Christmas.
Well, Quartyard is here to help! We are a great venue known for our ability to accommodate large capacities while throwing the best parties.
We have everything you need from decorations to seating to DJ's along with great lights, stage, and sound. We have the perfect pairing of food and drinks to get you in the holiday mood. Not to mention that Quartyard will be decked out from head to toe in Christmas Vacation themed decorations all month long!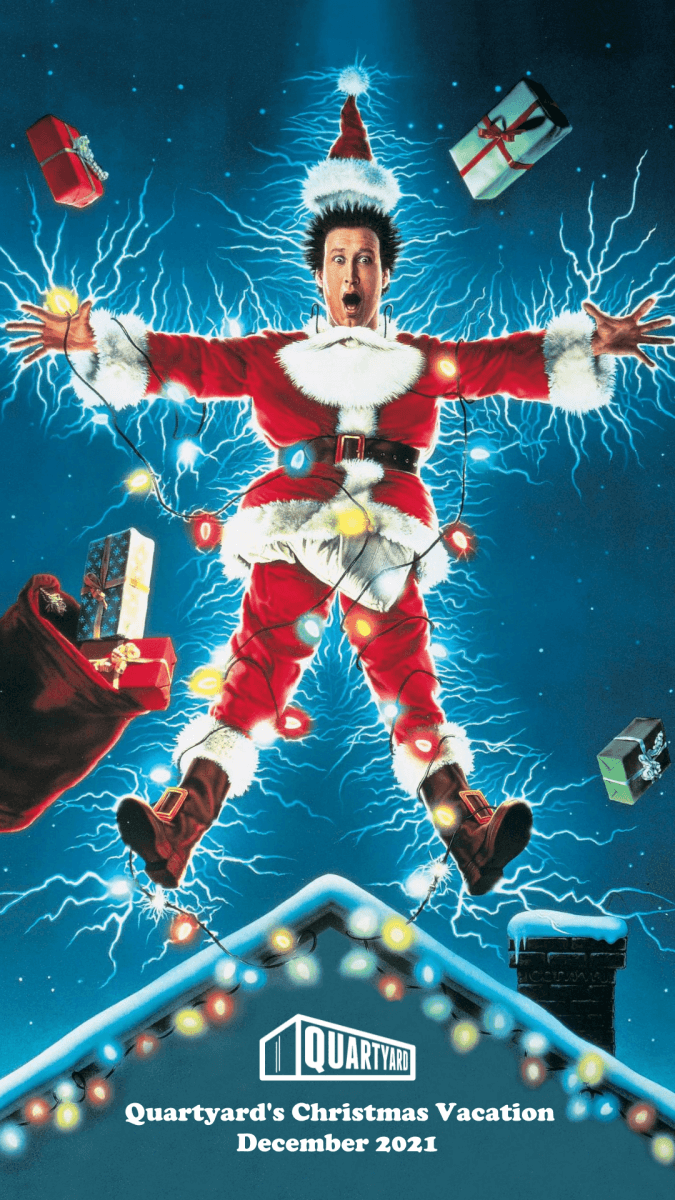 We know it can be stressful when planning a holiday party, so we're here to help relieve the burden. Here are some plans we have installed to help re-vamp Quartyard and make it the perfect holiday venue for you and your guests.
What to look forward to?
We have various activations planned to get you in the Griswold family Christmas spirit. Some include:
A new Christmas tree, and this time, we'll be sure to check if there's any squirrels living inside.
An unforgettable Holiday Market where we'll have everything you need to get some holiday cheer.
More Christmas lights, and we'll be sure to check them twice. Don't need to have any power outages.
New Holiday menu and drinks. No more eggnog, we're having Aunt Bethany's jello-o shots!
Venue Renovations including new tables, benches, sound system and so much more!
If you're ready to get into the Christmas spirit and plan your next holiday party, reach out to our events coordinating email at events@quartyardsd.com