Here are some choice grooves we will be playing at YourCityBlock as the most interesting summer ever winds down and autumn rolls in.
The playlist includes a wide range of artists from: Little Dragon, Grateful Dead, Billie Eilish, Big Sean, Oscar P, and a finale dedication to the Notorious RBG, Justice Ruth Bader Ginsburg.
Below are some quick explanations of some of the playlist selection.
The Notorious RBG In Song by Patrice Michaels: In 2018, an opera score was created to honor Justice Ruth Bader Ginsburg's career. We chose the track "The Long View" which highlights some of RBG's historical and mic dropping dissertations; in opera.
Cheer Up, My Brother by HNNY (Honey): Swedish ambient producer HNNY sampled a powerful Ellen Mcllwaine song "Farther Along." Even though we face many challenges today, this song inspires us to "live in the sunshine."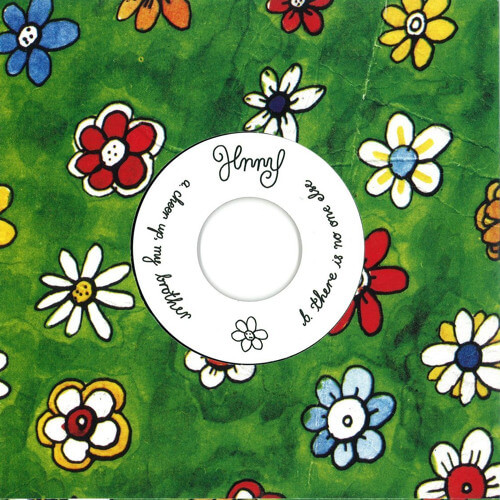 Fire on the Mountain by Grateful Dead: The Grateful Dead classic was written in the early 70's as the band watched fire ablazed on a mountain in the city of Novato in northern California. Crazy.
Wicked Game by Chris Isaak: This one is for the small business owners out there. If this one hits you in the feels; just know that we are all feelin' it. Keep your head up, we will get through this.
Wildflowers by Tom Petty: Written as a goodbye note to a former love, Petty so eloquently establishes that one thing that will always remain imminent is change.
On the Sunny Side of the Street by Steph Johnson: If you have not heard of the East Village based artist Steph Johnson here is your start. She is the founder of The Voices of Our City Choir and just got off the wild ride of making it to the finals for America's Got Talent! We are so elated that Steph makes music in our city.
Deep Reverence by Big Sean (Feat. Nipsey Hussle): Big Sean released an ambitious 5th solo studio album this summer. The late Nipsey Hussle was featured in "Deep Reverence" and it carries bars for days.
Tears – Dubeats Remix by Oscar P, Cris Herrera, Dubeats: We love to harness collaboration in our direct community. West Coast Weekender Festival founders Oscar P & Cris Herrera gave SD based rising producer, Dubeats, a shot at remixing 'Tears' and he did not disappoint. We like to support local and when it sounds like this, it makes it so much easier!
There you have it neighbors, Quartyard's end of summer playlist. Give it a follow and have fun exploring! If you are in the search for even more music check out the Quarintune N' Chill Playlist featuring Indie records released this year.