Check out our Spotify Playlists we are jamming this spring at YourCityBlock.
Up, Up, & Awake: A Morning Playlist
Up, up, & awake. Up & yes, Up & at 'em. You work hard and play hard, your morning rituals set you up for the daily grind. You know that a sound body creates a sound mind; you're strong, at peace, & ready to take on the world.
Artists Like: Telepopmusik, Jungle, SAULT, Tycho, and Frank Ocean
---
DOIN' WORK: Work Day Playlist
You seize the day & every moment within it, tackling crucial conversations, building lasting relationships, & creating your ideal future one work day at a time.
Artist Like: Childish Gambino, Craig Mack, Daft Punk, Dreamville, and Kali Uchis
---
Golden Hour at Quartyard: Sunset Playlist
There's a deep sense of clarity within you because you know you are exactly where you are supposed to be right now. You make sure to appreciate the present moment & everything in between, for tomorrow is not guaranteed.
Artists Like: Snoop Dogg, A Tribe Called Quest, Foo Fighters, The Rolling Stones, Prince, and Fat Joe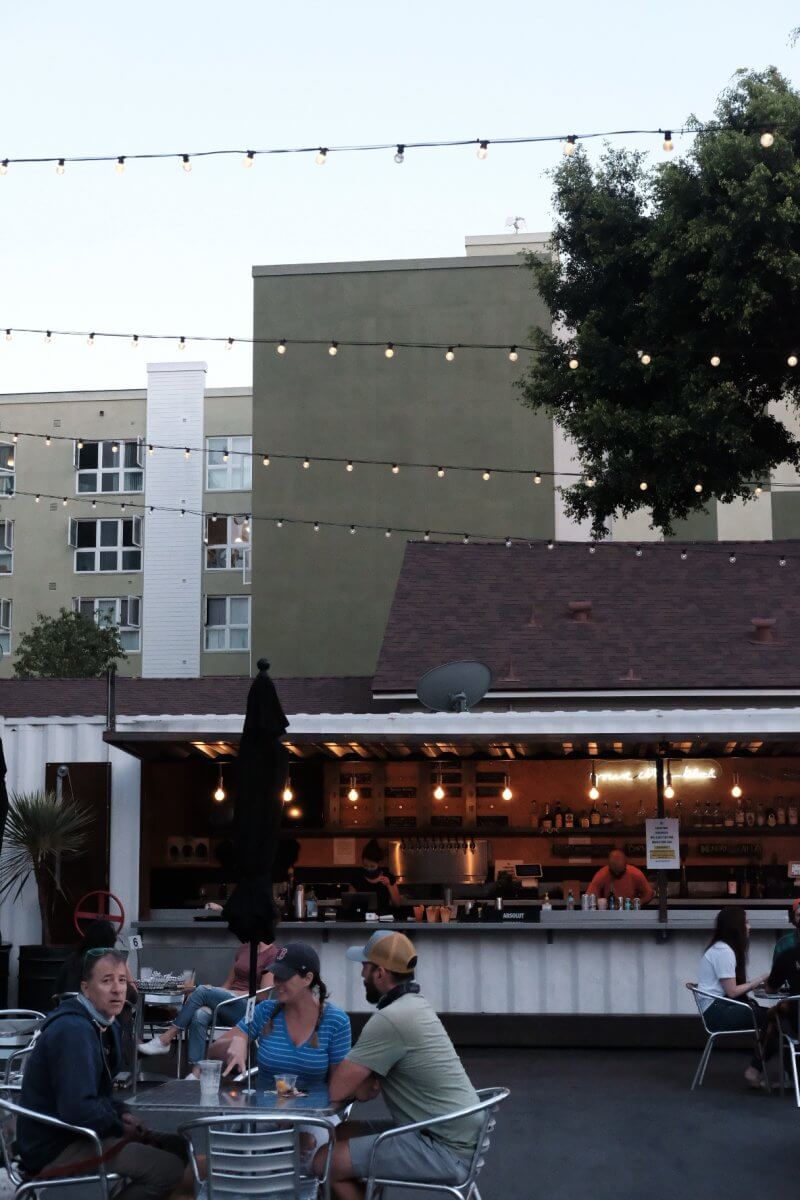 ---
Dusk on the Block: An Evening Playlist
The sun has set, but the energy remains vibrant. A driving bassline brings your playful intentions to light, you begin to lose yourself to dance, & night is now upon us.
Artists Like: ZHU, Crazy P, Eli Escobar, Moon Boots, RUFUS DU SOL, and Kraak & Smaak
---
A message from playlist and photo curator, Tiffany Tran:
Ever since Quartyard first graced San Diego in 2015, I have been a loyal frequenter. From concerts to food events to seeing happy dogs everywhere; Quartyard has brought community together in the most unique and creative ways. Quartyard has definitely captivated my attention and has always reeled me back in, one way or another.
I've had so many incredible memories here and just recently moved to Golden Hill. It's nice to know that I now have two homes conveniently close to one another. As a San Diego native, Golden Hill and East Village are easily two of my favorite neighborhoods.
There is an abundance of life, culture, art, and creativity as you stroll from Golden Hill to East Village. I see so much beauty in urban living—nothing ever gets old around here and every single day is exciting.
I am honored beyond words to be able to contribute to Quartyard's passion in art and music. From being a frequenter for years to now helping them curate playlists and take photographs, this makes my heart happy and this definitely has always been a dream for me. 
With all my love & gratitude, thank you and I hope you all enjoy some playlists that Quartyard and I have carefully pieced together for spring. ☺