Since the dawn of time there has been constant debate to the question, "What is the meaning of life?"  While we don't have the answer to that, we do have something that comes to a close second:
Top five dog Instagram tags you should follow to make your life feel complete.
Meet the pup that has hung out with more celebrities than you and I and our whole families combined. From superstars like Shakira to the cast of Stranger Things, a multitude of celebrities have had the pleasure of meeting Doug The Pug. When he isn't meeting celebrities, he also does partnerships with brands like Planet Fitness and Swiffer. How you may ask? Beats me, but to be honest, I'd rather see a pug be a spokesperson than a human. Doug the Pug has an impressive three million followers on Instagram and counting.
Support your local San Diego celebrity dog and follow Super Corgi Jojo. What makes JoJo so super? Not only is he a corgi but he's also a surfing corgi. You can catch him hanging 10 at local San Diego beaches like Del Mar and Ocean Beach. JoJo actually competes in dog surfing competitions. You may be lucky enough to spot him at the upcoming 13th annual Surf Dog Surf-a-thon competition at Del Mar North Beach this September 9th, 2018 at 8 a.m.!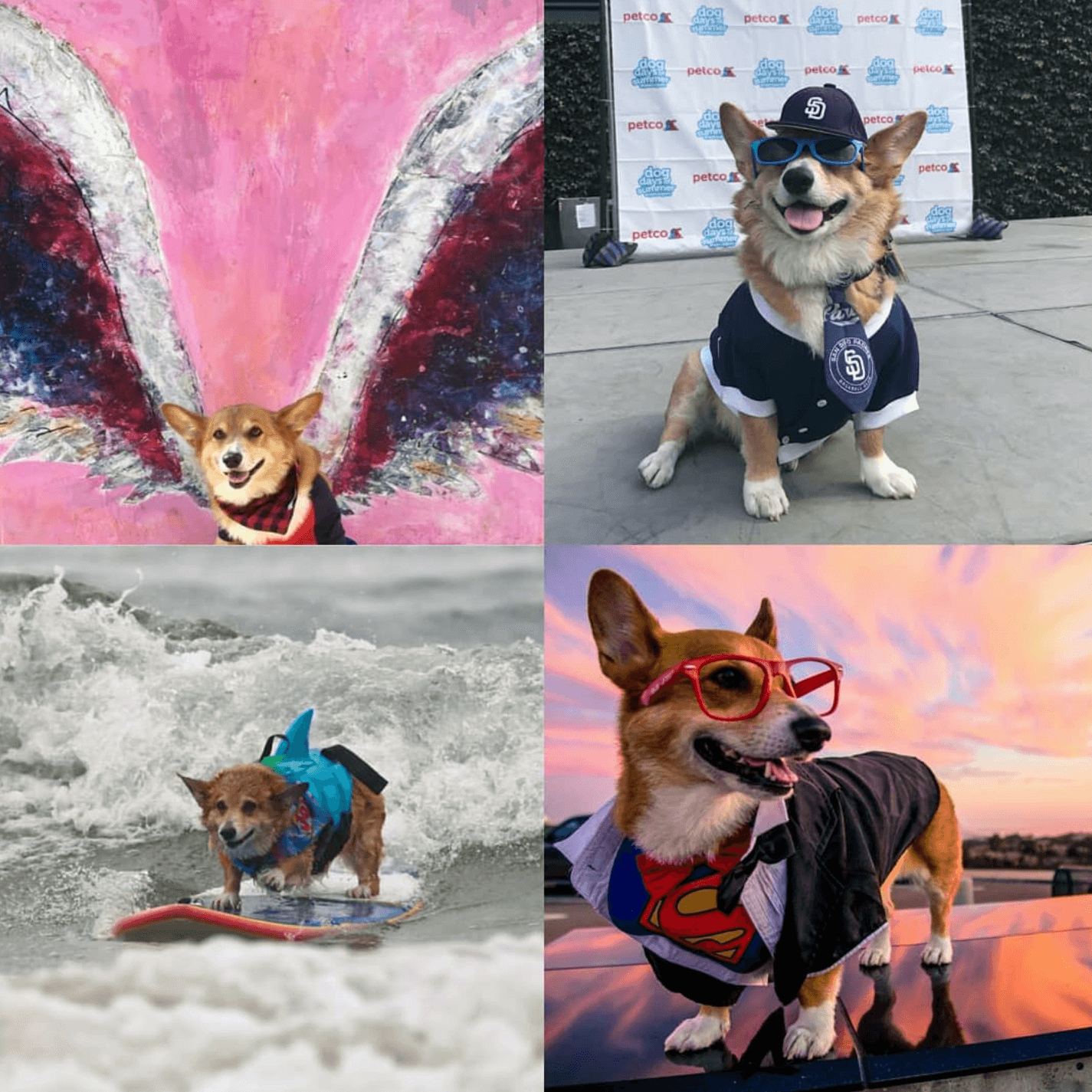 Meryl is out there living our geek dreams and traveling to Comic Cons nationwide and strutting her awesome cosplay outfits. All of her costumes are handmade as well (50+)! Naturally, Meryl has met tons of actors like Marvel's Winter Soldier, Sebastian Stan, and Captain America, Chris Evans.  Some personal favorites of ours are Spider-Man, Doctor Strange, and Loki costumes. Meryl is also a trained service dog performing various alert tasks, self-destruction prevention, and DPT. A friendly reminder to never pet service animals while on duty. Check out this amazing dogs Instagram and be on the lookout for her debut of Wonder Woman cosplay costume.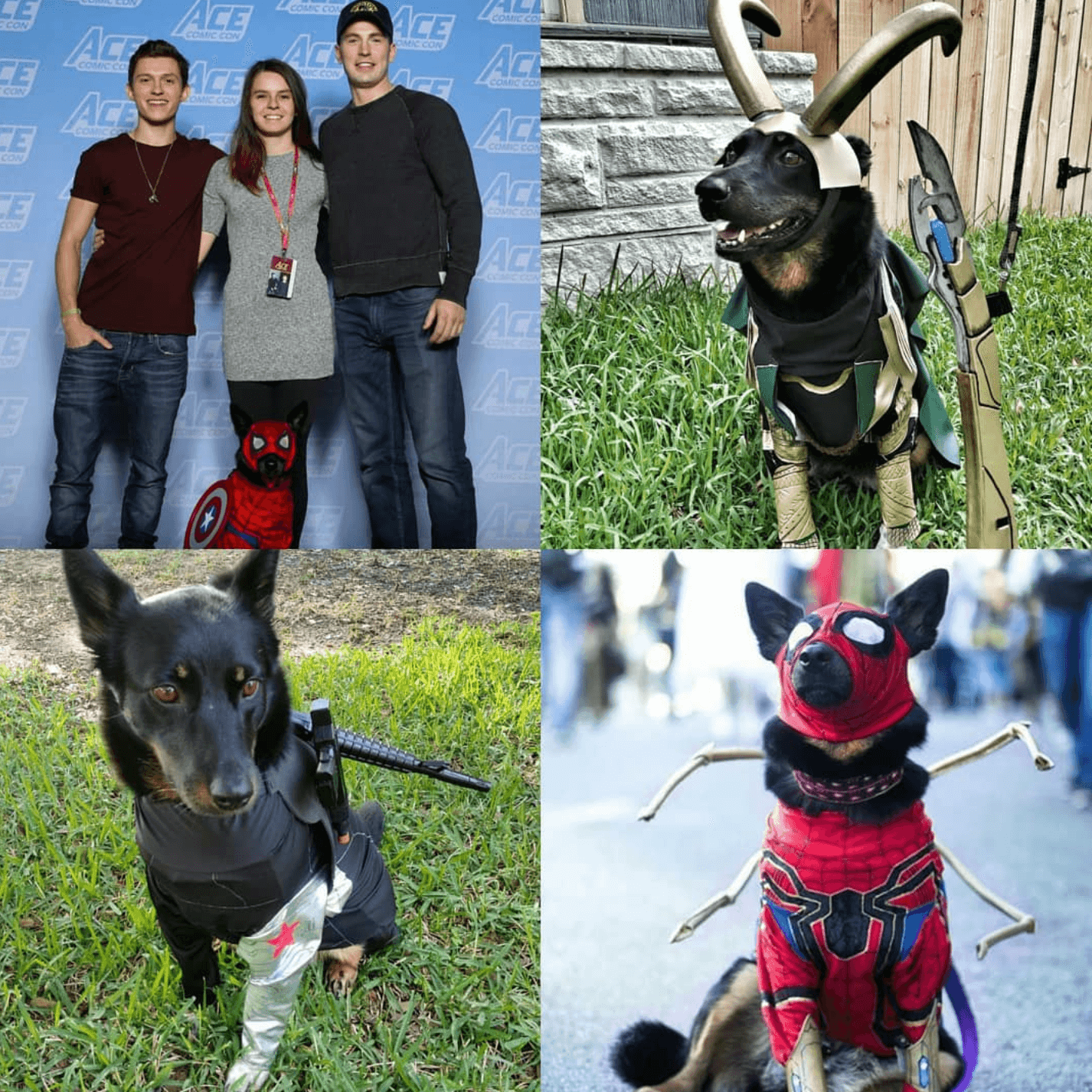 What from an eyes glance would look like a blog of mouth-watering food is actually dogs in delicious dishes. Dogs In Food has quickly become a top blog to follow since debuting in early 2018 with an impressive 600k followers and growing. It's a two-fur-one combo seeing mouthwatering food and adorable puppies
This golden gal probably has more self-control than you and I when it comes to food. She has been documented balancing various foods like stack of Pringles, biscotti, and pizza on her perfect nose. Not only does she balance food like a boss, she can also do it with non-edible objects too like teacups, screwdrivers, and flowers! What a good girl! Give her Instagram a follow and it'll lift your spirits when you check out the next goofy thing she's balancing off that nose!
Tag QuartyardSD if your pup has amazing tricks they can show off, we love seeing our four legged friends having a paw-mazing time at #YourCityBlock!
Your Friend,